Wash Tickets

Wash books from Westwood Car Wash make great gifts! Books may be purchased at any of our automatic car wash locations.
Holiday Wash Books Sale
Get 2 free washes during our holiday sale! You'll get 6 washes for the price of 4!
Act now - this spectacular sale ends Dec. 24th, or while supplies last!
Specials
Monday
Early Bird Special
Receive $3.00 off any automatic wash from 8 AM to 10 AM.
Tuesday
Expired Coupon Day
All expired coupons are worth $2.00 off.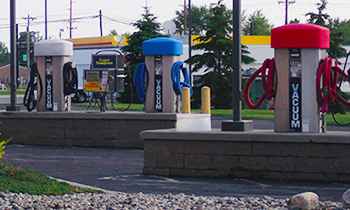 Wednesday
Free Vacuum Day
You can vacuum your car for FREE! Bring a few quarters and take them out of the machine before you leave!
Veterans Day
Free Basic washes for Veterans on Veterans Day!
Coupons
Be sure to save your receipt from our automatic car wash locations and come back on or before the dates listed at the bottom for a money-off discount!